An AdApps Suite of Products
An All In One Solution For Hospitals &amp Clinics
Product Overview
MediSteer is our proprietary web based state-of-the-art product covering all aspects of operations and management of small, medium and large scale hospitals.The product has been built on AdApps platform thereby giving us flexibility to customise the product as per customer needs. Designed by a team of Doctors and Engineers, MediSteer has been developed understanding the day-today problems faced by hospitals, doctors, nurses, technicians and the hospital staff. MediSteer helps in improving operational effectiveness and customer care resulting in reduced costs and medical errors.
There is seamless flow of data between departments of the hospital thereby reducing the time spent by departments for a patient resulting in improved patient care. The customer wait time across departments will be significantly reduced due to seamless integration of processes thereby resulting in higher customer satisfaction and increased staff productivity.
EMR (Electronic Medical Record) facilitates retrieving data quickly and accurately. e-Prescription facilitates tracking of patient's past medication history.
Modules are integrated with stores and purchase to enable tracking of items from purchase to issue for a patient.This facilitates better inventory management. Finance data can be exported from the product toTally.
Being a web based product,the end user can access it from and location and data can be restricted based on privileges given to users.More emphasis has been given to the performance aspects of the product to ensure there is no performance degradation even after several years of usage.
For Demo Click Here
Modules in MediSteer
---
Online Consultation
&nbsp&nbsp&nbsp&nbsp&nbsp&nbspTelehealth is a powerful tool to provide health care services during pandemic situations and also where distance is a critical factor. According to the Telemedicine Practice Guidelines published by the Indian Government on March 25, 2020, it is now perfectly legal to provide teleconsultation by registered medical practitioners in line with the requirements of the Telemedicine Guidelines. In view of this we have developed an Online Consultation Package with which doctors can provide consultations to patients online
Patient Portal
Registration
Appointment Request
Entering Vitals
Video Consultation
Downloading Prescription
Viewing Consultation History



Doctor Portal
Fixing Consultation Fee
Setting Calender Schedule
Viewing Appointments
Conducting Online Consultation
Prescribing Investigations and Medicines
Viewing Patient History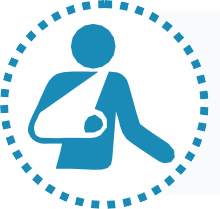 Out-patient Management



Appointments
Patient and OP Registration
Casualty and MLC
Prescription (Speciality wise)
Patient History
Integration wilh Pharmacy
Investigation & Radiology Request
Billing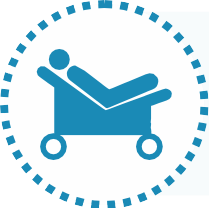 In-patient Management



Admission Register
Initial Assessment
Doctors Visit Details
Integration with Pharmacy. Lab, Radiology
Automated Billing (Cash / Credit / Sponsor)
Case Sheet
Discharge Summary
Advance Collection and Alert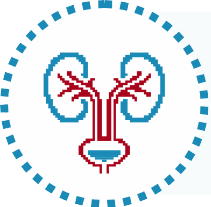 Dialysis



Registration
Integration with Lab Module
Integration with Billing
Maintenance of Dialysis detail
Consumables Tracking



Multi-ward Management



Ward and Room Allocation
Case Sheet and Nurses Notes
Clinical and Input / Output Chart
Drug Card and Equipment Usage
Transfer and Discharge Slip
Integration with all other modules
Request for Service & Pharmacy Order
Tracking Items Issued and Consumed



Medical Record Department



Registration and Classification
Request Medical Record
Issue Medical Record
Track Record Movement
Medical Legal Cases (MLC)
ICD Coding
Admission and Discharge Reports
Births, Death and Bed Occupancy Reports




Theatre Management



Procedure Classification
Theatre Classification
Theatre Booking
Operation Notes
Equipment and Implant Usage
Medicine Usage
Consumable Usage
Surgeons, Anaesthetists & Nurses Assignment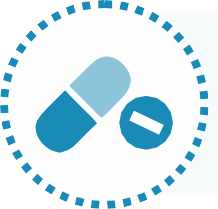 Pharmacy



Medicine & Supplier Master
Pharmacy Advance
Purchase & Purchase Return (Cash / Credit)
Sales & Sales Return (Cash / Credit / Sponsor)
Supplier Settlement
Statutory Tax Reports
Stock Maintenance
Integration with Billing and Finance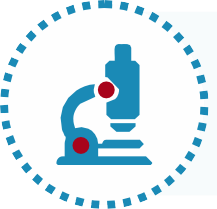 Laboratory Management



Test Master
Test Profile Definition
Lab Request
Billing (Separate, Consolidated)
Sample Collection
Calibration
Consumable Usage
Lab Result Template
Lab Result Reports
Interface with Lab Equipment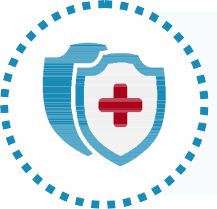 CSSD



Define Sterilization Methods
Identify Instrument Sets
Receive Instrument Sets from OT/Ward
Clean Instrument Sets
Sterilize Instrument Sets
Pack and Label Instrument Sets
Maintain Stock
Issue Instrument Sets to OT / Ward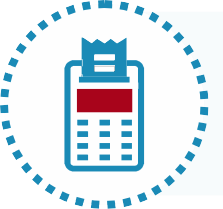 Automated Billing



Room Rent & Service Charges
Lab & Radiology Charges
Theatre & Equipment Charges
Implant Charges
Pharmacy Purchase
Dialysis & Blood Bank Charges
Customisable for any Other Charges
Integration with Finance



Catering & Food Services



Diet Planning
Diet Routine
Diet Request
Diet Dispatch
Integration with Billing
Diet Mass Creation
Diet Register
Integration with Canteen




Equipment Interfaces



Bar Code Printer and Reader
Lab Equipment
PACS
Biometric
ID Card Printer




Insurance Claim



Provider Register
Claim Heads
Policy & Policy Holder Details
Medical Report
Claims
Claim Tracking
Claim Receipt
Integration with Billing and Finance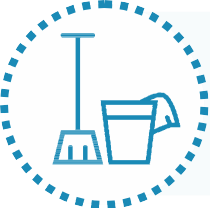 House Keeping & Laundry



Linen Issue
Linen Return
Laundry Dispatch
Laundry Receipt
Integration wilh Purchase and Stores
Maintenance Register and Check List
Complaint Registration and Tracking
Room Cleaning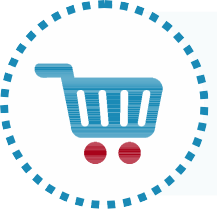 Purchase & Stores



Item and Supplier Master
Purchase Request
Purchase Order
Goods Receipts and Issue
Goods Return
Stock Maintenance for Multiple Stores
Item Transfer to Other Stores
Integration with Finance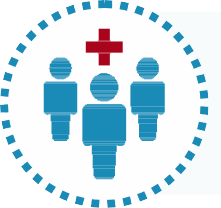 HRM & Payroll



Staff Details
Loans
Attendance
Leaves
Salary Definition
Payslip Generation
Statutory Reports
Integration with Finance



Finance



General Ledger
JV, Contra
Accounts Payable
Accounts Receivable
Cash/ Bank Book
Receipt Summary
Expense Summary
Trial Balance
Balance Sheet
Profit & Loss Statement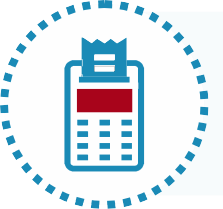 Ticketing



Classify Ticket
Prioritize Ticket
Create Ticket
Assign Ticket
Approve Ticket
Resolve Ticket
Close Ticket
Track Ticket




Ambulance & Transport



Vehicle Classification
Vehicle & Driver Master
Trip Sheet
Vehicle Maintenance
Vehicle Expenses
Rate based on Mileage or place
Insurance and FC details
Ambulance Billing




Ophthalmology



Integration with Prescription
Item & Supplier Master
Purchase
Sales Order
Sales Invoice
Sales Return
Stock Maintenance
Integration with Billing




Physiotherapy



Tracking of Physiotherapy Procedures
Pending and Completed Procedures
Tracking Patient Improvement
Integration with Billing
Tracking Number of Sittings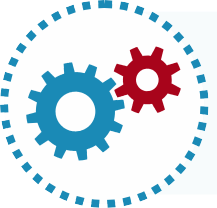 Administration



Role Definition
Screen Privileges
Role Assignment
Change Password
Setting Dynamic Messages to Reports
Number Generation Configuration
Mapping Hospital Processes
Setting Configuration Parameters




Blood Bank



Donor Registration
Screening
Component Separation
Stock Maintenance
Blood Request
Blood Dispatch
Transfusion Reaction Details
Integration with Billing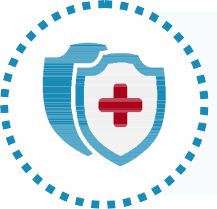 Assets



Asset Master Maintenance
Auto creation of Assets during Goods Receipts
Asset Tracking
Asset Usage
Preventive and Corrective Maintenance
Asset Expense Detail
Alert at Various Events
Asset Value Analysis




Radiology



Scan / X-Ray Classification
Scan / X-Ray Request
Billing (Separate, Consolidated)
Scan / X-Ray Result Template
Scan / X-Ray Result Reports
Attach Digital X-Ray and Scan
Film and Consumable Usage
Integration with PACS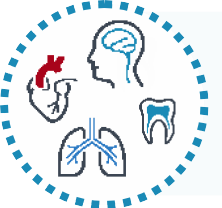 Multi-speciality Management



Obstetrics and Gynecology
Pediatrics
Infertility
Dental
Ophthalmology
Diabetology
Urology
Cardiology
Orthopaedics
Dermatology and more...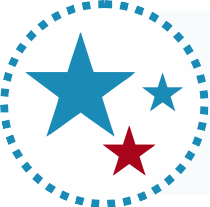 Others



Online Appointment
Complaints and Tracking
Fleet Management
MIS Reports
SMS & Email Integration
Dashboard - First
Analytics - before MIS Reports
Alerts